I'm totally on the early Christmas bandwagon.

Nothing brings me back to my childhood days like the Christmas tree. Even though my family was fairly tumultuous most of the time, the decorating of our tree always brought us together.

We would start out by making hot chocolate (tea, when we got older) and putting out delicious snacks (cookies, popcorn). My mom would put on Christmas music (Waltz Of the Snowflakes from The Nutcracker) and magically it would start flurrying; I was convinced when I was younger that the tiny flakes were falling to the tempo of the music.
We always had fake Christmas trees--big families can't afford fresh trees every year. I still embrace the artificial tree because I find the idea of cutting down trees specifically for a holiday a bit ridiculous. It reminds me of The Lorax.
After we wrestled the tree out from the cupboard under the basement stairs, we would carry it triumphantly up to the living room and set it up. One year we set the tree up in a corner at the end of the couch; a week later my younger sister was bouncing around on the couch and fell off of it onto the tree. It collapsed setting off a chorus of screams and yelling. The beloved Christmas tree...broken. We discovered that the top of the tree had been violently snapped off, the wood structure splintered and broken.
There was a great deal more yelling and I think someone may have gotten slapped. We assessed the damage. There was no way that tree top would properly fit back onto the bottom. Christmas was ruined.
But with the ingenuity of poor children who had to make do, we had an epiphany. The year before someone had given us a second artificial tree, which was ugly and which we refused to use. However, it would save the day. We decided to put the top of that tree onto our older and beloved tree. We redecorated the tree from halfway up and Christmas was rescued.
As for the broken top nicknamed "Albert", (we had a strange habit of nicknaming inanimate objects as children)...he was a sad half tree that we could not bear to throw out. We turned him in a miniature Charlie Brown/David tree and placed him on the front porch with a few ornaments. All was well that ended well.
That was the most dramatic Christmas of all. We kept Albert as a honorary tree member for several years. I haven't lived at home for almost four years, but I'm sure he's still there, guarding the front porch, our makeshift baby Christmas tree.
This past weekend I put up my Christmas decorations while listening to festive music on the radio. I will always love the ceremony of putting up the tree and decorations. I have a feeling...this will be the best Christmas yet!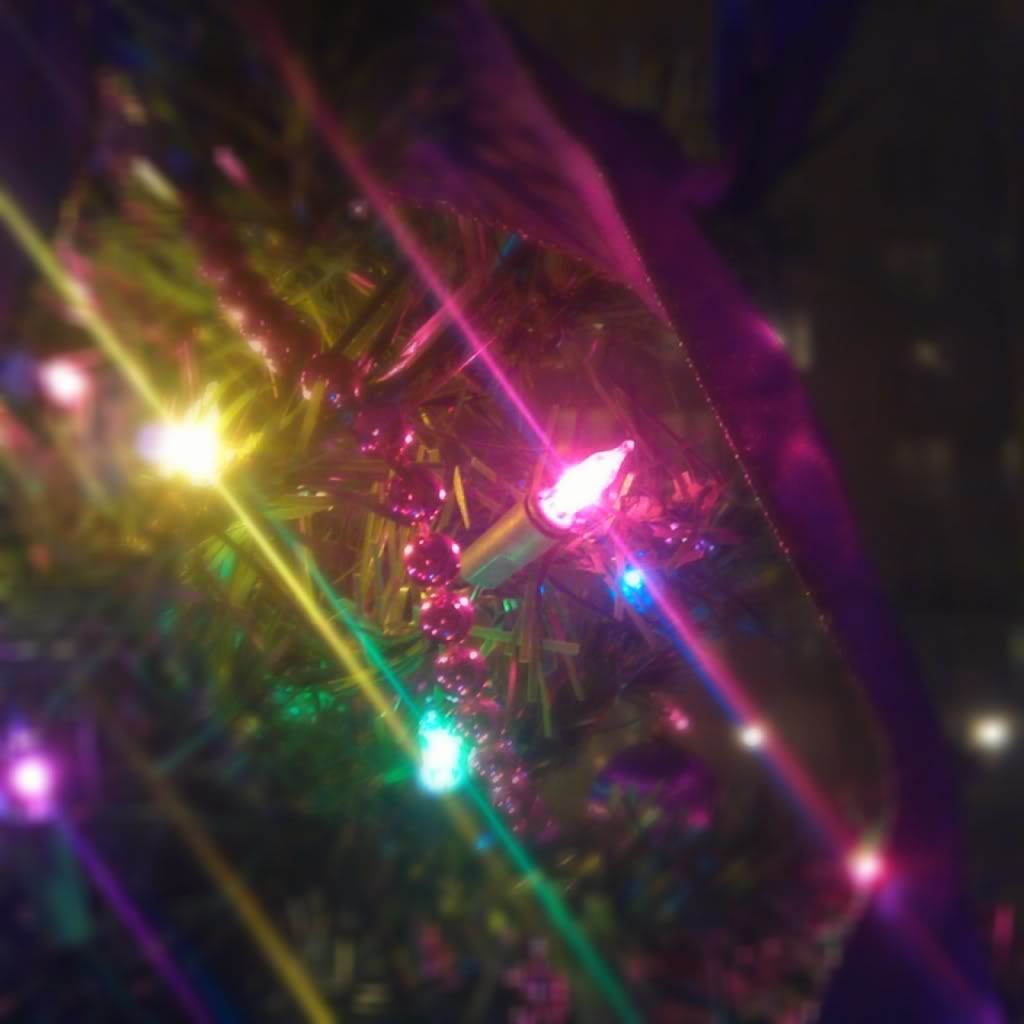 Christmas tree ornament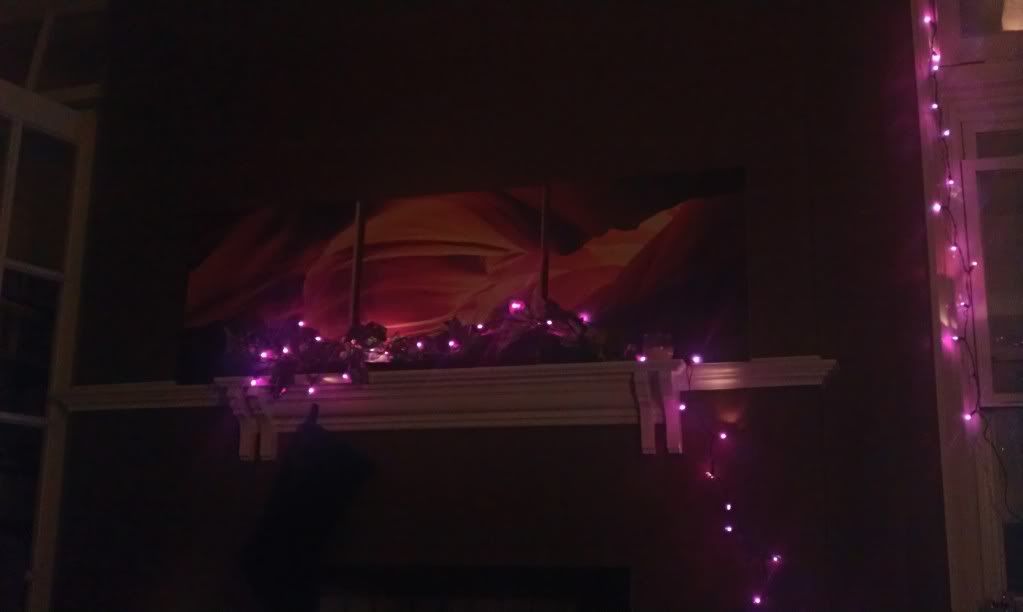 Lights above my mantelpiece.