Today Matt and I went to Spring Sushi. I've been there a couple times before but Matt has never experienced it, so I thought it would be fun.

We've been to many sushi places in Hamilton (Go Tempura, August 8th, Sapporos, Sushi Star), but Spring Sushi has something new and intriguing. Their menu is not the usual pencil and paper...they now have iPads which are used for ordering what you want.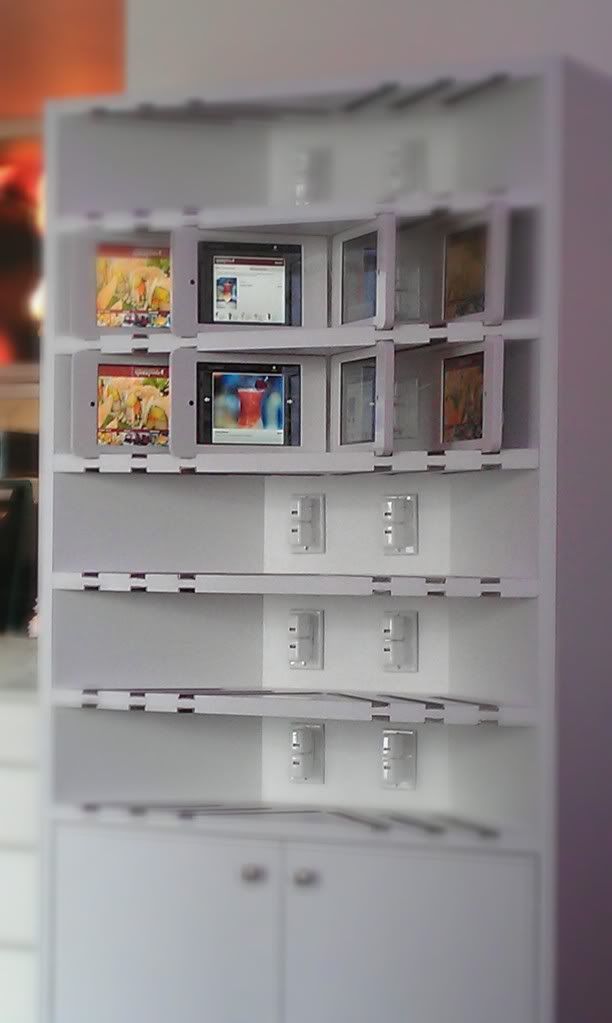 Right when you walk in, you see a shelf full of iPads. The waiter/waitress takes one and ushers you to your table, leaving the iPad in your (hopefully) capable hands.


Matt, of course, wanted to exit the ordering screen and play some games, but we stayed on track and ordered a whole whack-load of food. At one point I was fumbling with the menu and accidentally exited the entire program and ended up on the main screen. Oops. A helpful waiter ran over and helped boot it back up.

Spring Sushi is very...pink. It looks like a Vegas themed sushi restaurant. I've never seen any other restaurant like that in the Hammer.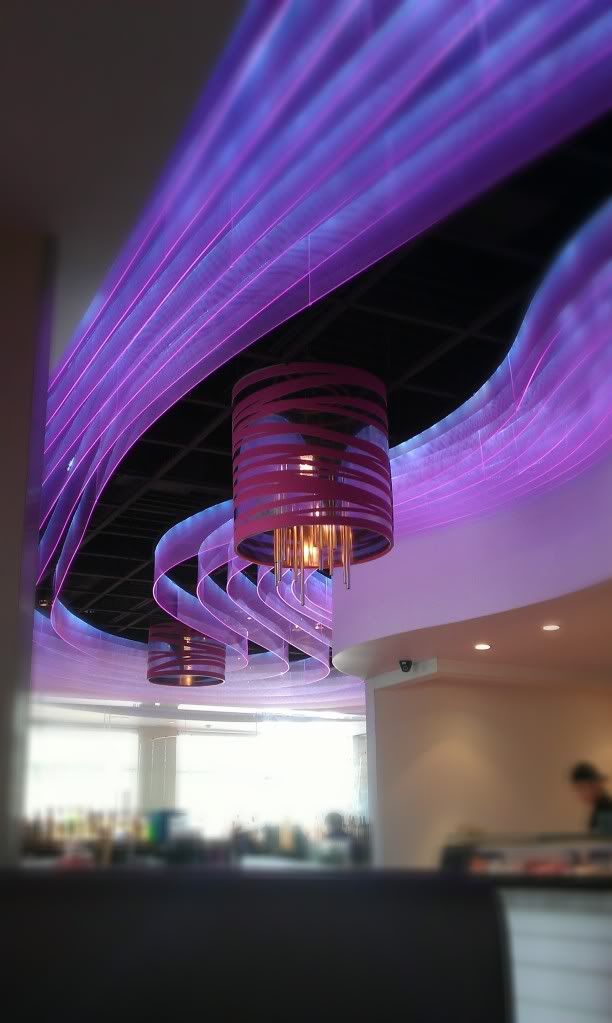 As for the food...well, sushi is fairly standard. It's kinda hard to go wrong with rice, seaweed paper and raw tuna.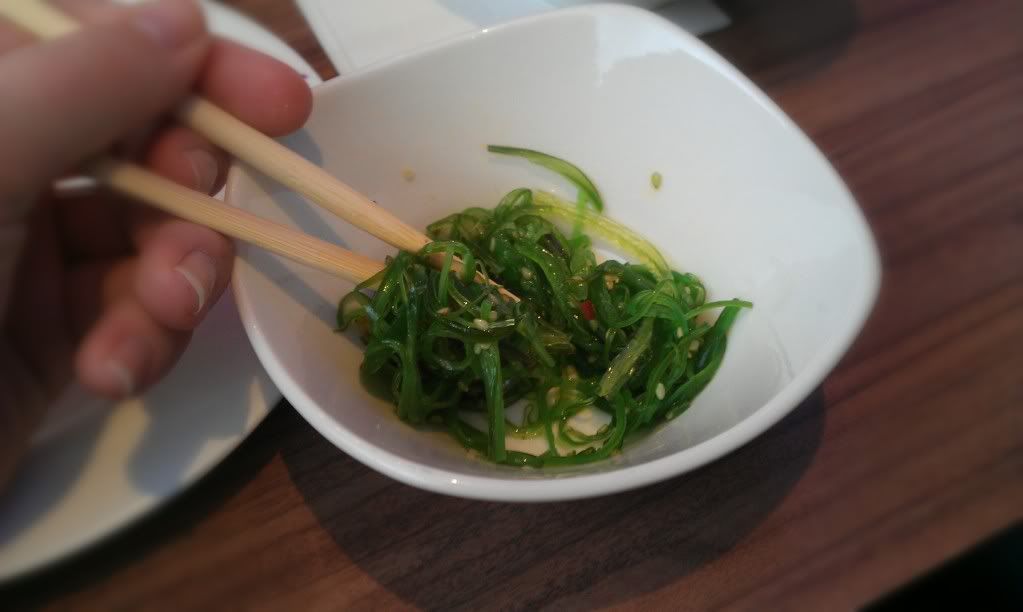 Om nom nom. Seaweed salad.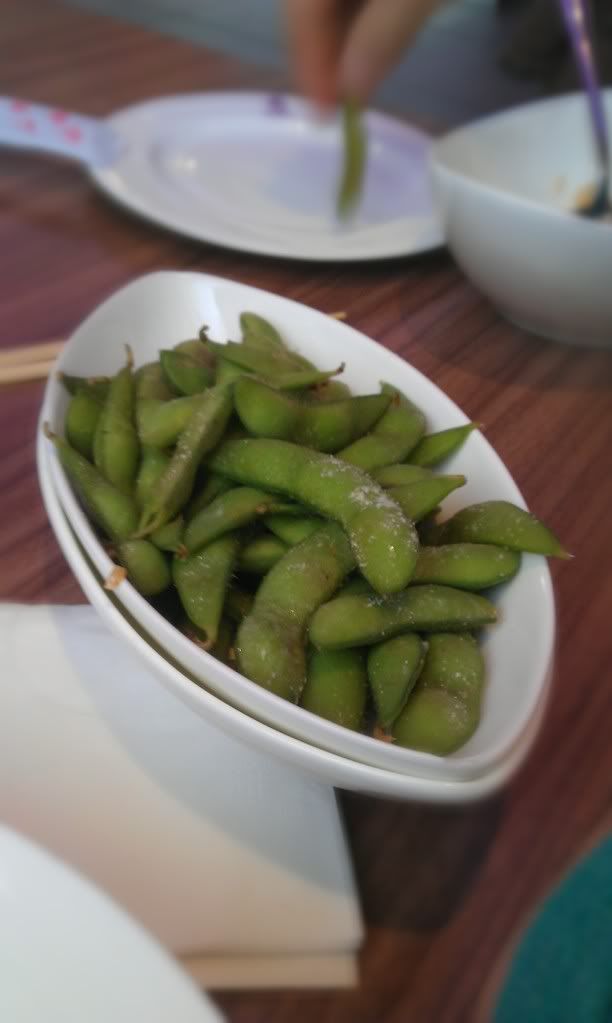 Salted edamame. I went and bought a frozen bag of it from the grocery store. We'll have to see how it tastes compared to this.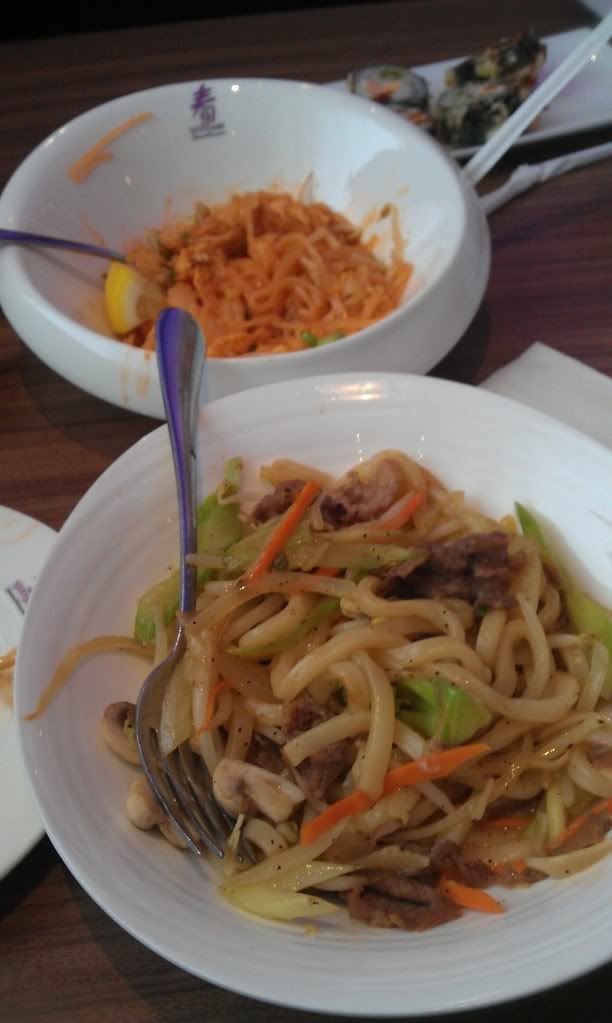 Spring Sushi also offer Thai cusine as well. Pad thai and beef udon noodles above. Their noodles were exceptional. The pad thai was strangely sweet instead of spicy and the udon noodles were deliciously spiced. Some of the best I have ever had.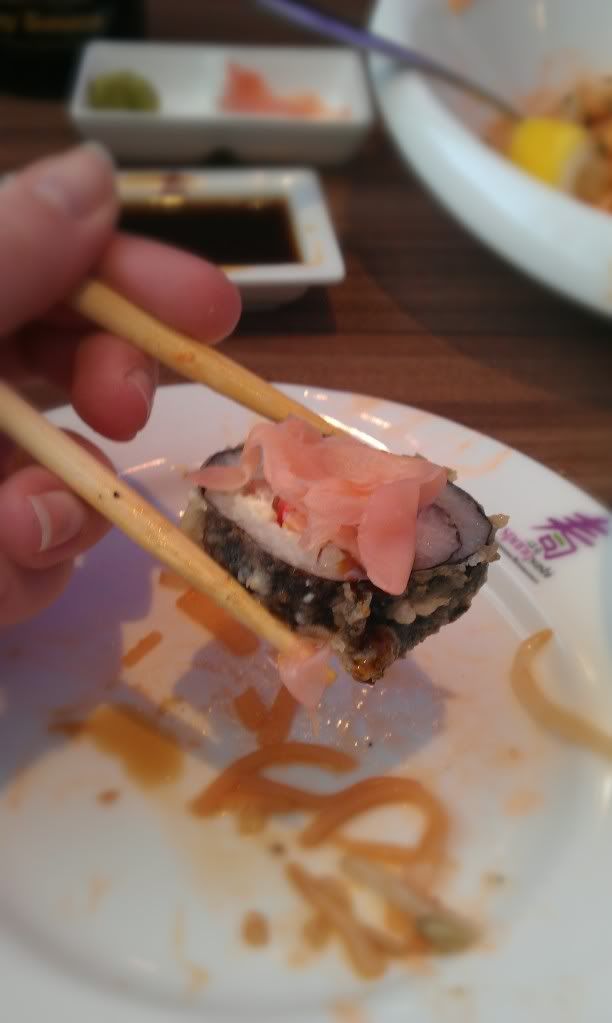 Las Vegas Roll with a nice topping of ginger.


And of course, cups of green tea with our sushi.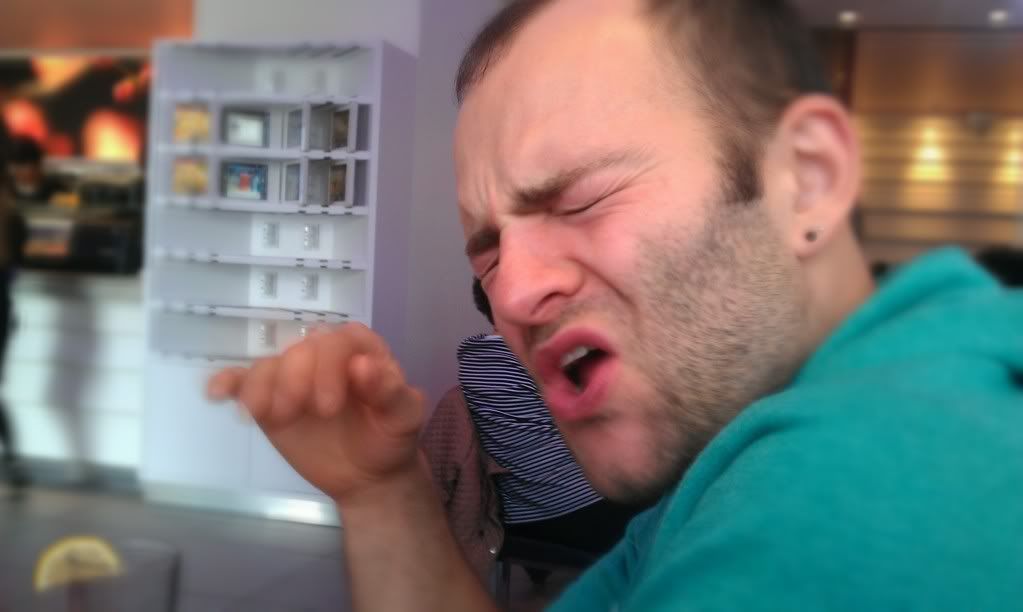 TOO MUCH WASABI!!!

Finishing off with the much needed palate cleanser: ice cream & tiramisu.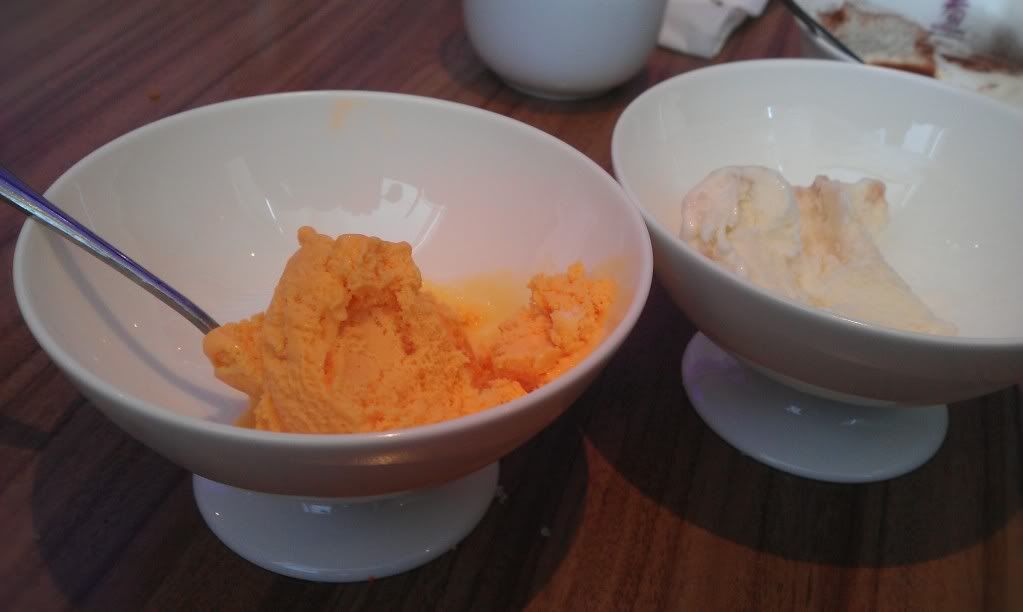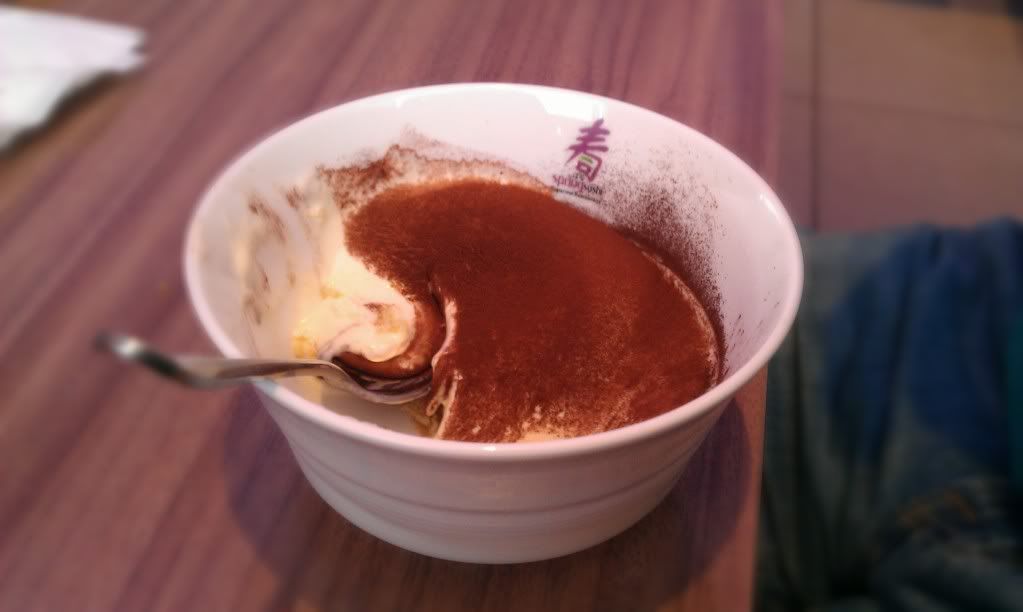 All yummy! We will definitely go back...but in a couple months, when our stomachs have receded to their normal sizes.