There's supposedly a big snow storm coming to Hamilton in the next six hours. Some people were telling me it was due to arrive at 6 pm today, but I have still yet to see any on the ground. Perhaps we are being duped.
However, it is undoubtedly cold. I spend most of my day off packing up the apartment and am happy to report that I'm about 1/4 of the way through. And we're moving next week.
By the time Matt got home from work, I was sick of packing and we decided to go out for a cheap and quick supper. Nothing is better than a big bowl of soup on a cold winter day.
I start out by setting up my spices/flavouring. The cute little containers below have two different types of hot sauces and bean curd in them. The pho (pronounced "fuh") soups can be a bit bland sometimes.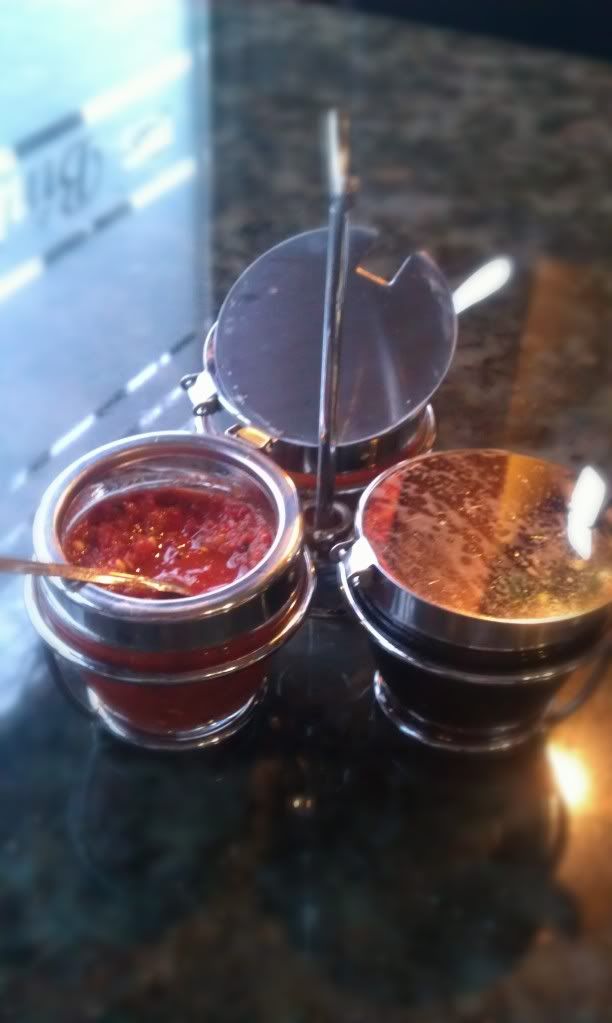 I like to make a perfect yin yang of bean curd and hot sauce.
And of course, the green tea served with the dish to warm me up as well.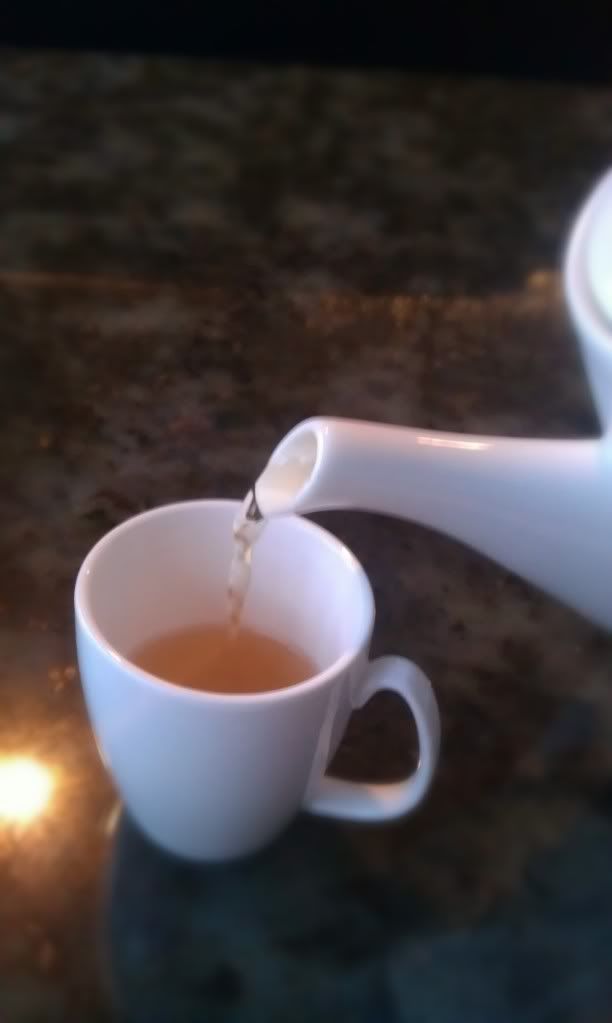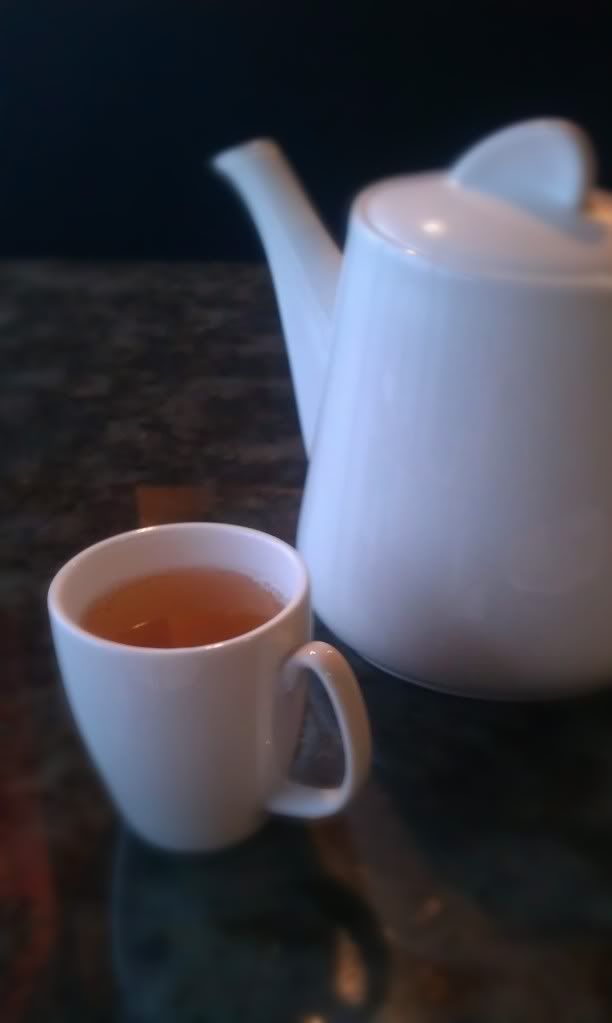 Each soup comes with bean sprouts and other herbs on the side. You can decide whether you want to munch on them separately or add them into the soup.
Finally, the piece de la resistance!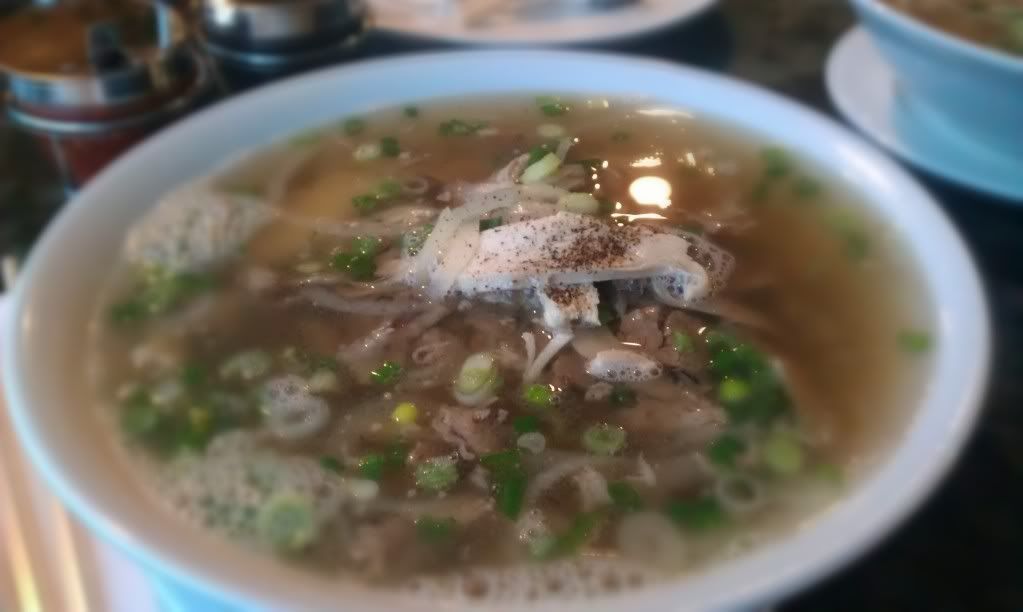 Mmmm! I got #35--well done beef and chicken rice noodle soup.
I twirl around the rice noodle on my little spoon and add a bit of hot sauce and bean curd to it with my chopsticks.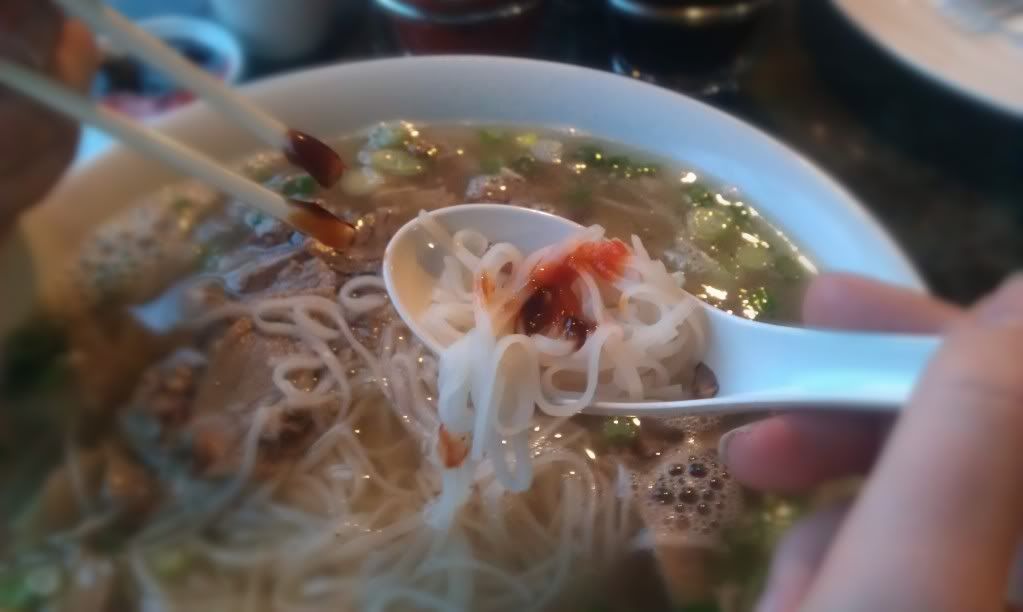 And look at the yummy meat...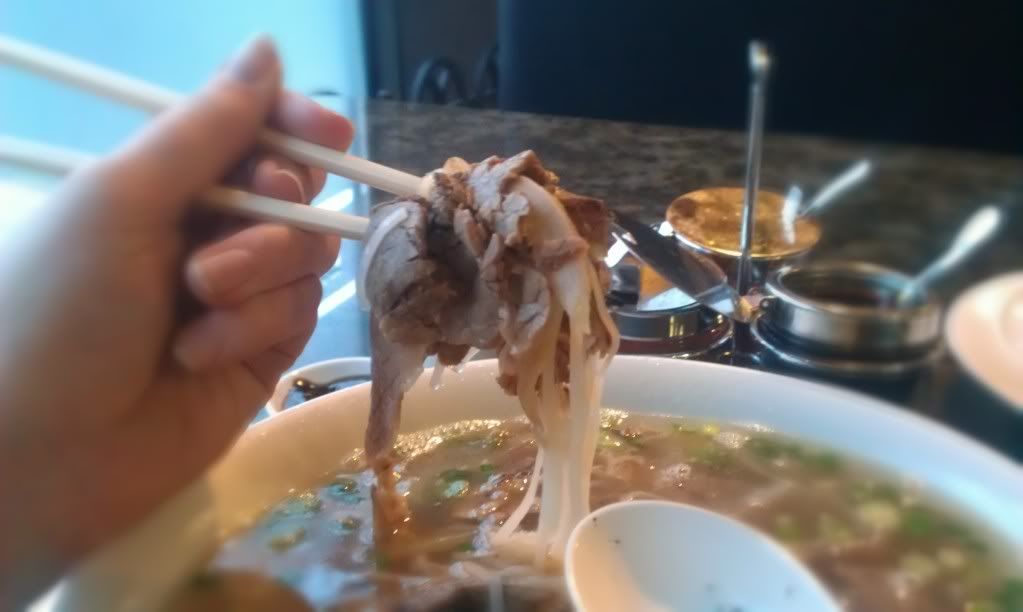 A delicious and reasonably healthy meal for a great price. The large sized soup (which is massive and could be shared between a couple) is only $7!
There are many places to get pho in Hamilton, but my favourite place is Pho Binh Minh. (You can see their website and menu here.)
The service is always great and the food comes to you very quickly. You don't even have to ask for green tea and our favourite server always brings us some water without even offering. There are a couple locations in Hamilton but we always go to the one on John St.
I definitely recommend sampling some pho at Binh Minh. Even if you can't make it to that specific chain, as I said, there are many places to try the soup out and my second choice would be Pho Dau Bo.
If you need a warm and filling meal during these cold winter months, give it a try!