Supercrawl is an annual event in Hamilton. It started out small with a few artists and crafts people selling their works on the street, as a spin off of Art Crawl which occurs on the second Friday night of each month all year round. During Art Crawl the galleries are opened up for interested visitors to see the artist's studios and pieces of work.
Supercrawl has taken off though. Last year saw 50,000 people attending the Friday night and Saturday festivities. This year the numbers jumped to 70,000 and there was many police in attendance although a report released a few weeks later stated that the police were not needed throughout the entire event.
What initially started as a small festival to support and promote local artisans has exploded into a popular and even hipster movement.
Even though I have always enjoyed Art and Super Crawls in the past, I unfortunately found this year that the sheer amount of people caused long long lines at booths and food trucks. There was the same display of art as the focus seems to have shifted to street performers: dancers and musicians. The eclectic folksy feel has been changed as many people who used to attend and sell their work at Super Crawl can no longer afford a table. (The tents start at $200 plus extra for an electrical hook up.)
Due to the size of the crowds and the funds being poured into Super Crawl, there were many more stages and live performances scheduled. I will admit that I was ecstatic to see K'Naan perform! A free concert is always great and he was amazing in his enthusiasm and general attitude.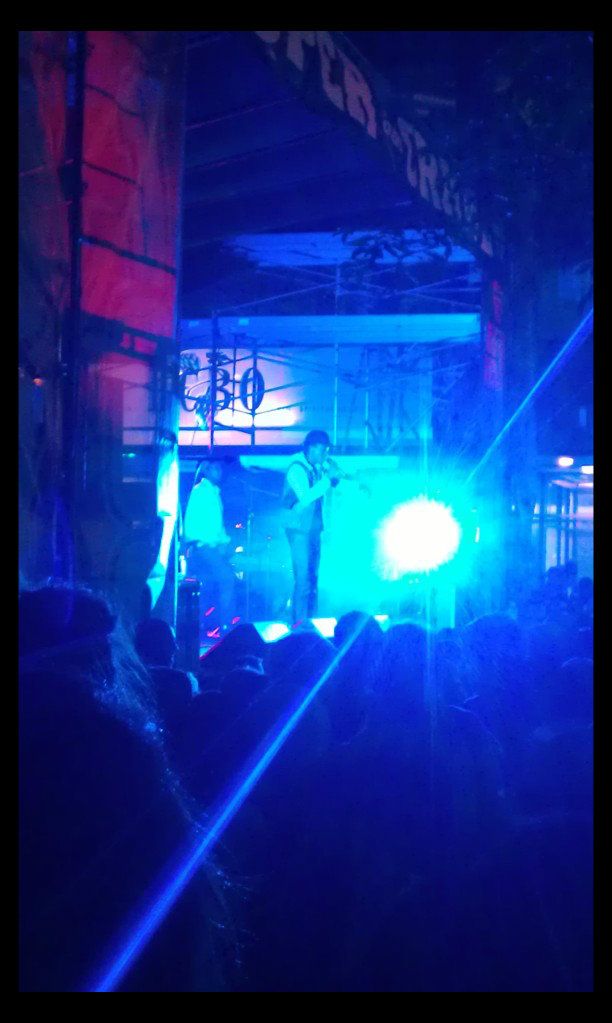 Altogether I was pleased with the music and the excitement of the evening. Did the cons outweigh the pros? The K'Naan concert was for sure the reason I enjoyed it so much and I probably wouldn't feel the same way if I hadn't seen him live.
Either way, it was a free and fun way to spend my Saturday night and I do find it encouraging to see the growth of beauty and entrepreneurship in our neighbourhood. Hopefully next year will present an opportunity to create better pedestrian flow and more booths!