I wanted to write a post yesterday wishing all my lovely readers a wonderful and joyous Christmas, but sadly I was too distracted by family time and Uncharted 3. At any rate, Christmas has been pretty awesome for me this year, starting out with the cutest dog ever.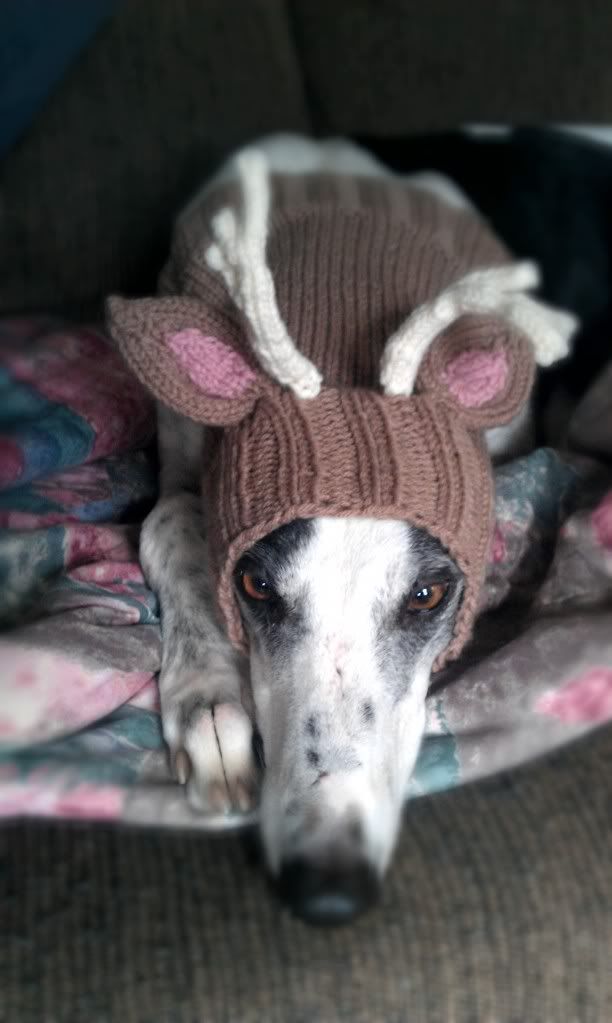 We met a wonderful lady from the Hamilton greyhound group GLOHW, who hand knits hats and sweaters. Now his little ears and neck keep toasty warm during cold walks.

Cold walks have indeed arrived! Even though it felt like autumn yesterday, today we were lambasted with snow and I had a stressful drive back from a family function in Guelph tonight.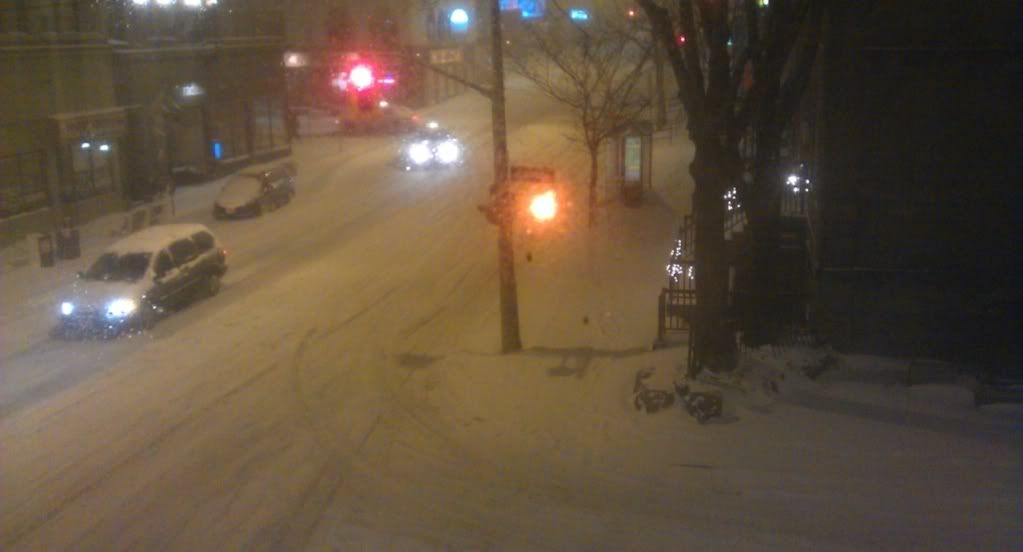 It's pretty snowy out and the highway was even worse. Driving back up our street to the apartment, we stopped and jumped out of the car to help someone who had gotten stuck driving up into their parking garage. It was with a spirit of solidarity that we and another random person who had pulled over helped push the car into the garage's driveway and we yelled "Merry Christmas" at each other as we went our separate ways.
And as far as Christmas gifts went, I had a good one.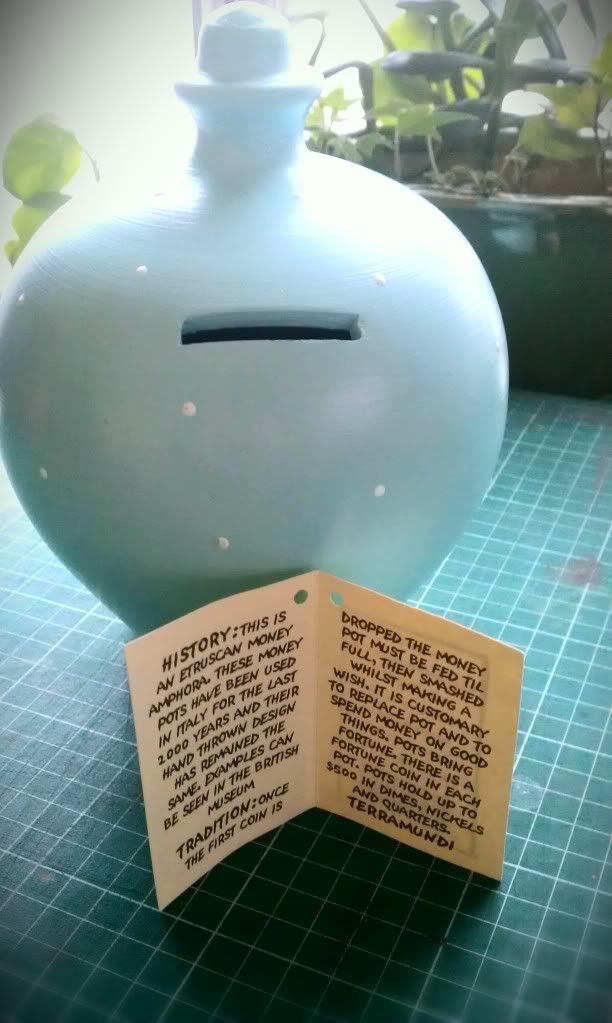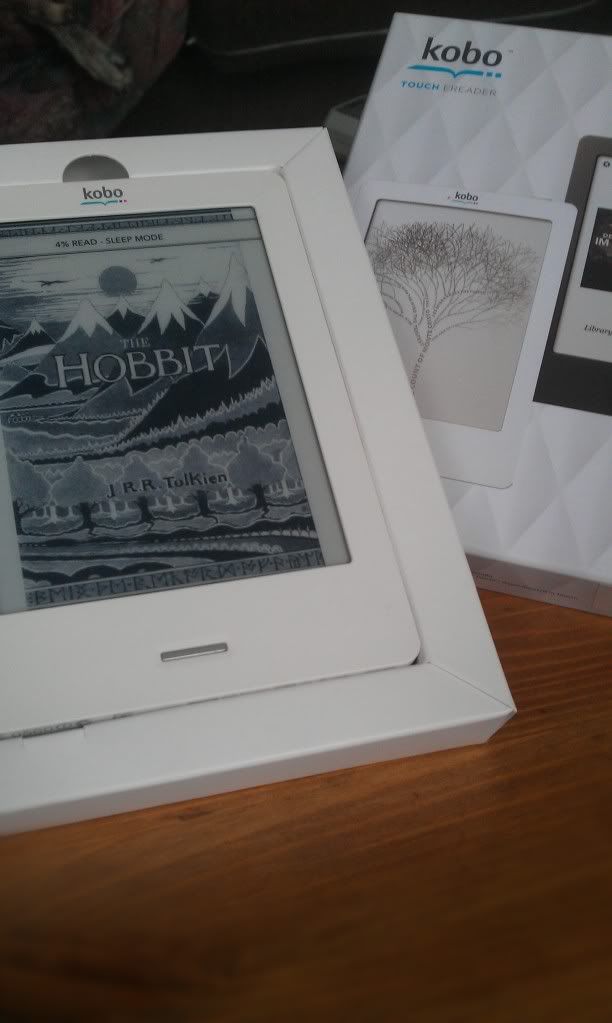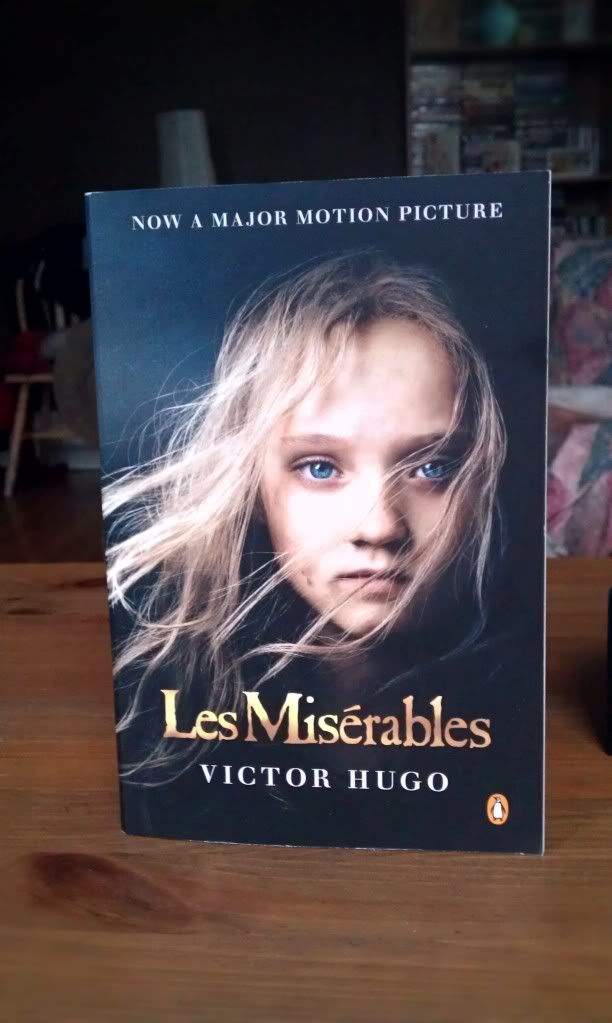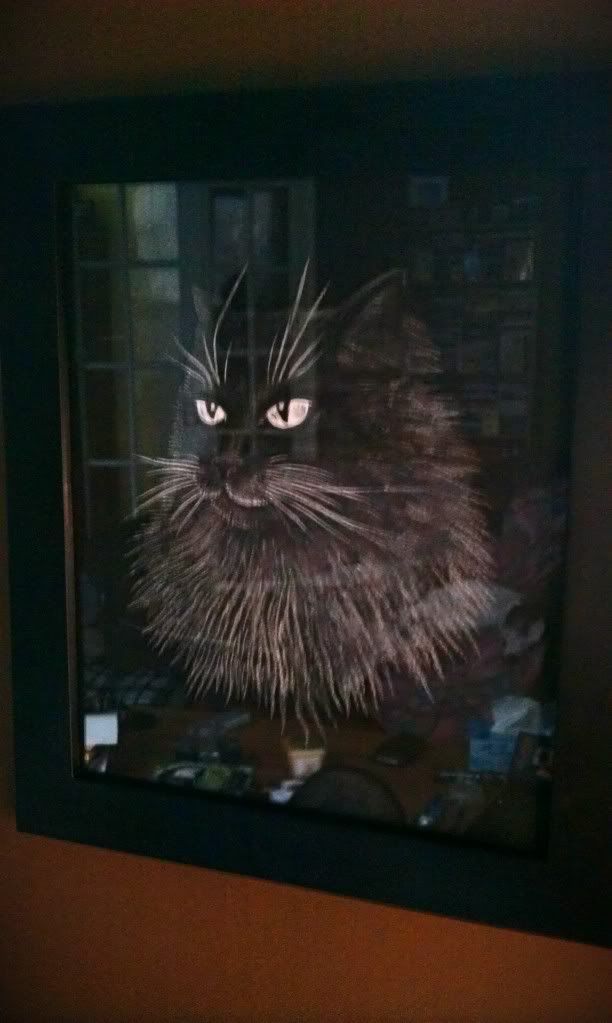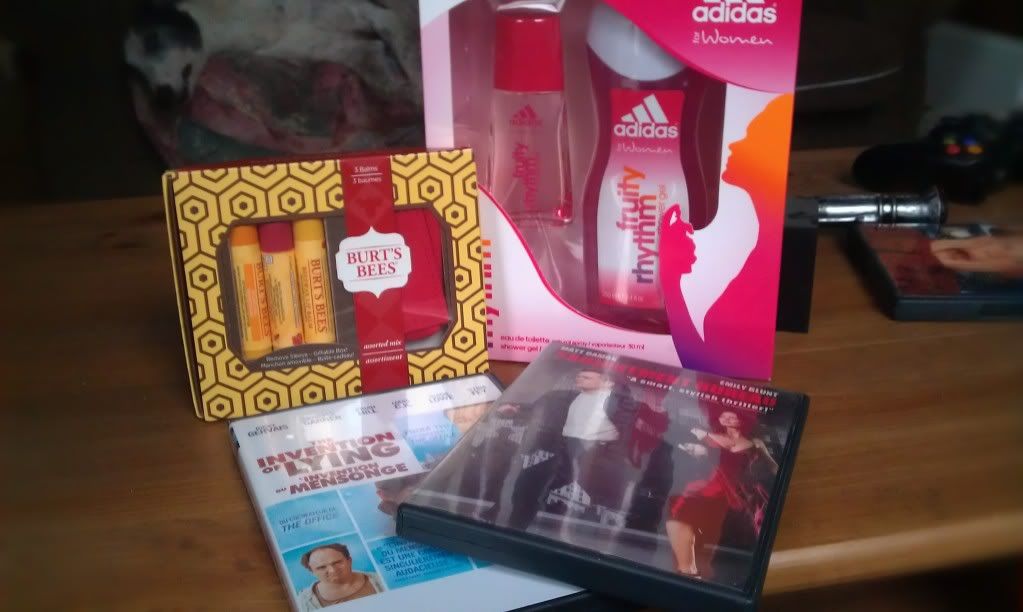 As seen above: a money pot, Kobo, copy of Les Miserables, a picture of Mr Cat made by my fabulous boyfriend, the entire Brother Cadfael series (a must see!), a couple more movies, some body wash and a Burt's Bees lip gloss set.
Christmas is never truly about the gifts though. I very much enjoyed all the time I spent with the family this season. I brought a large about of turnip puff to our pot luck/get together tonight.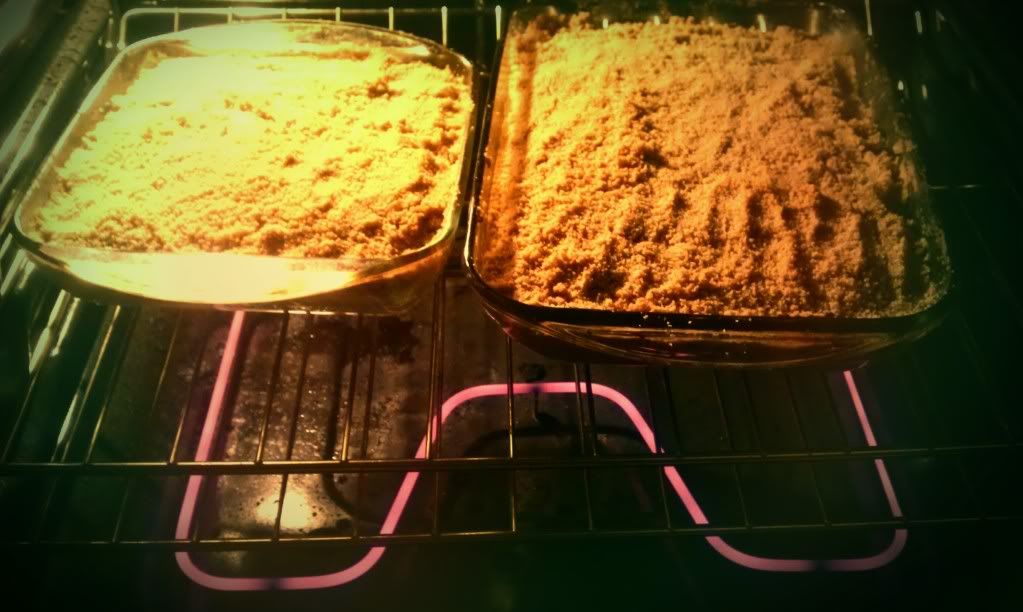 Everything was delicious and great laughs and fun were had by all.

As I think about the end of 2012 coming up, I feel a bit sad. This was a fantastic year! I'm praying and hoping for a great 2013.
I hope you all had a beautiful Christmas as well.
"Christmas doesn't come from a store, maybe Christmas perhaps means a little bit more..." ~Dr. Seuss