How much do you know about Les Miserables? Prior to seeing the movie, I had started reading the novel and knew a couple songs from the musical. What I didn't know, when I went to see the newest big screen adaptation, was that the musical is truly a musical, by which I mean: only a few lines were spoken in the entire movie--the rest were sung or speak-sung.
Imagine my confusion during the opening scene where we are introduced to Jean Valjean, the main character of the book/musical. He is a prisoner carrying a heavy flag pole, the vivid colours of the French flag dragging behind it in the mud. He looks up at Javert, an enforcer of the law, and begins singing to him about being imprisoned for nineteen years.
Hugh Jackman as "Valjean"
"I stole a loaf of bread to feed my sister's child who would have died," he sings. Javert stares down at him coldly and replies, "You have served more years because of your attempts to escape this prison." Javert then declares Valjean to have served his time and releases him from prison, giving him a slip of paper that declares he will always be known as a criminal and must check in with the parole board every thirty days.
What does Valjean do? He leaves and tries to find honest work but no one is interested in hiring an ex-criminal. Finally he takes shelter in a church where a kind priest offers him a roof over his head and some food to eat. Valjean repays his kindness by stealing silver from the church and making a run for it, only to be caught by some soldiers and dragged back to the church with the sack full of silver. He is astonished by the priest's insistence that Valjean had not stolen from the church, but that he had given Valjean those valuables.
This is when we see Valjean become the man he is throughout the rest of the story. He kneels before an altar praying, crying and saying that he is no longer the same man; he cannot understand why the priest was so good to him and showed him such grace. Finally he emerges from the church, tears apart the parole papers and casts the pieces into the wind, declaring he is a new and better man.
From there we follow Valjean and his journey, as he unintentionally and permanently affects the lives of those around him. Ultimately he is given the task of assuming care for the young and beautiful Cosette and he spends his energy attempting to shelter her and remain hidden from the ever seeking eye of Javert.
Valjean rescuing Cosette
Hugh Jackman does an astounding job as Jean Valjean; he practically seems to become the man, embodying him in song and facial expressions. He cries, he scowls, he smiles, he forgives and Jackman smoothly slips into his character utterly. Even though I wouldn't say he is necessarily a great singer, his acting skills shine through even the most awkward moments.
Cosette's unfortunate mother Fantine is acted by Anne Hathaway who also shines in this role. She sings the infamous "I Dreamed A Dream", the camera focussing solely on her face, her heart being poured out. As I said, I have heard these songs before but not in the context of the plot and suddenly they took on deeper meanings. Both Hathaway and Jackman will no doubt be nominated for their performances.
Anne Hathaway as "Fantine"
The rest of the actors do fantastically well excepting the miserable Russell Crowe who appeared to grouch and grumble his way through the entire movie. Of course, he is acting the worst character, the antagonist, but his expressions and delivering of lines were horrible. The quality of the movie was no doubt affected by his lack lustre performance and he barely seemed to open his mouth while singing his lines.
(According to certain reviews, the director Tom Hooper forced the actor to actually sing the songs instead of lip syncing their lines. Russell Crowe apparently did not like this choice, although IMDb states otherwise:
Typically, the soundtrack for a movie musical is recorded several months in advance and the actors mime to playback during filming. However, on this film, every single song was recorded live on set to capture the spontaneity of the performances. Everyone involved, from

Hugh Jackman

to

Russell Crowe

to producer

Cameron Mackintosh

, have praised this approach as it allowed them to concentrate on their acting as opposed to lip-syncing properly. They have also praised director

Tom Hooper

for attempting this on such a scale; something no director has ever done before.



What truly occurred, we shall probably never know. All that we CAN know with certainty is that Crowe's performance was lacking.)
The costumes were fabulous, the camera shots and cinematography luscious and beautiful. Some focus is also placed on the French Revolution and certainly the songs with lyrics such as "Do you hear the people sing? Singing a song of angry men? It is the music of a people who will not be slaves again..." cause a stirring in the heart. Seeing the conditions of the poor living in France during that time era was heart breaking and Hooper certainly made sure there were plenty of shots involving the starving and dirty.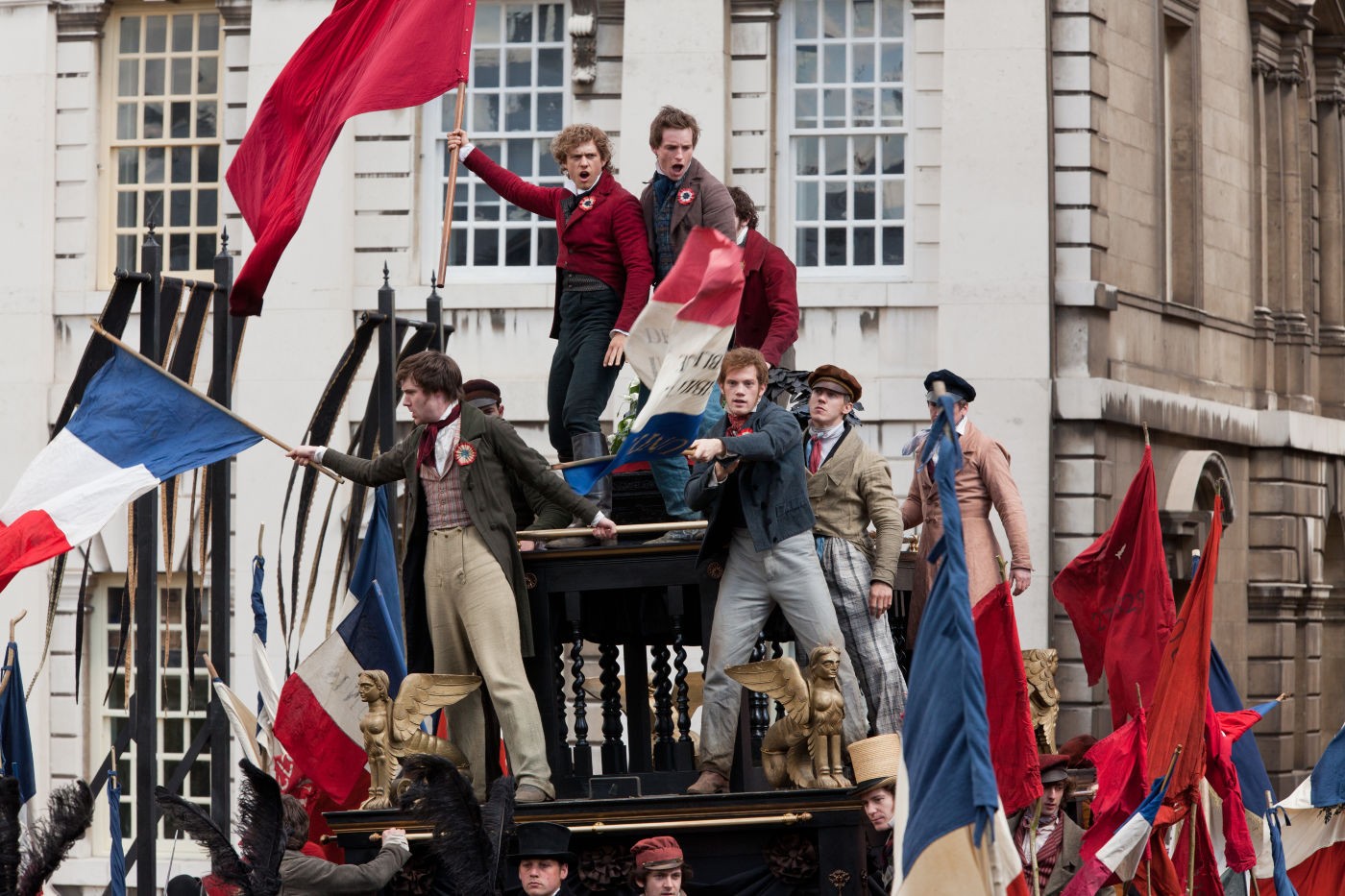 At the end of the movie I found myself completely transported to the world of Les Miserables and I actually cried during the final song. It was skilfully directed and performed; all the people involved (minus Crowe) should be proud of the work they have done.

When I was discussing the movie (and book, I suppose) later with Matt, what I could not let go of was the character Valjean and the great things he did to better other people's lives. Truly, that is the most glorious aspect of Les Miserables: it preaches (and gently) a tale of morality and ethics, a story of a man who spends his life trying to help others and who reaches the end of his journey with satisfaction and peace. In the world and society we live in, it is becoming harder to find people who live with the aim of enriching the lives of those around him. What I took to heart from Les Miserables was this question: What am I doing with my life? How have I helped those around me?
That is why Les Miserables is beautiful novel and movie. It reminds me of our past and propels us toward a better future.