I was browsing Locke St. over the weekend and noticed there was a new store open called Ceylon Tea Bush. (To see their site, click here.) I'm always intrigued by a good cup of tea and I was supposed to buy some loose leaf for a wedding shower I'm helping throw this coming weekend, so naturally I had to stop in and test the wares.
Anyway, it was a pretty cool store with a room set up as a cafe and a back room specifically for merchandise. I ended up buying three different types of loose leaf tea and tested one out this morning.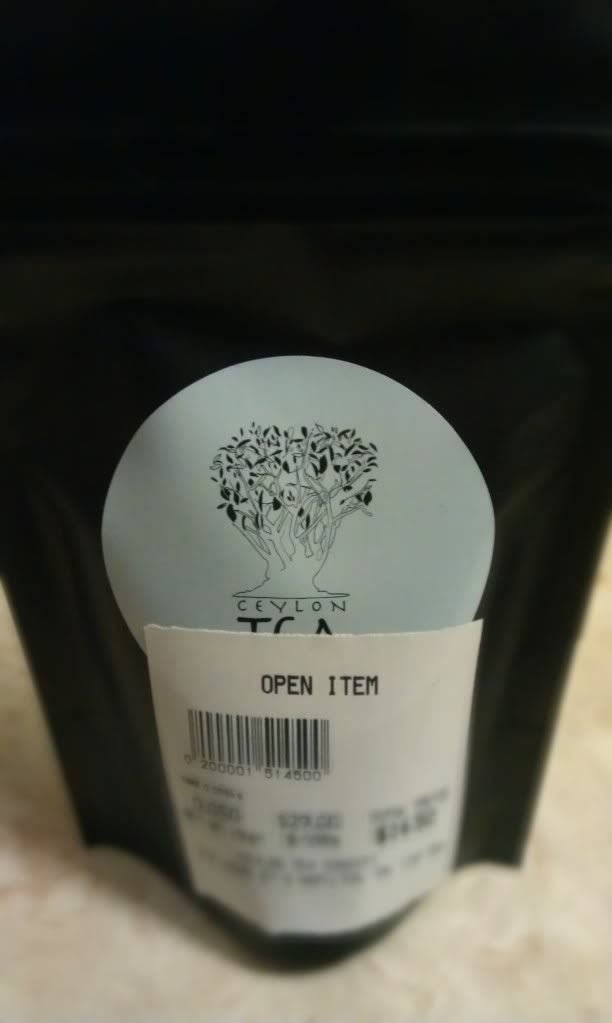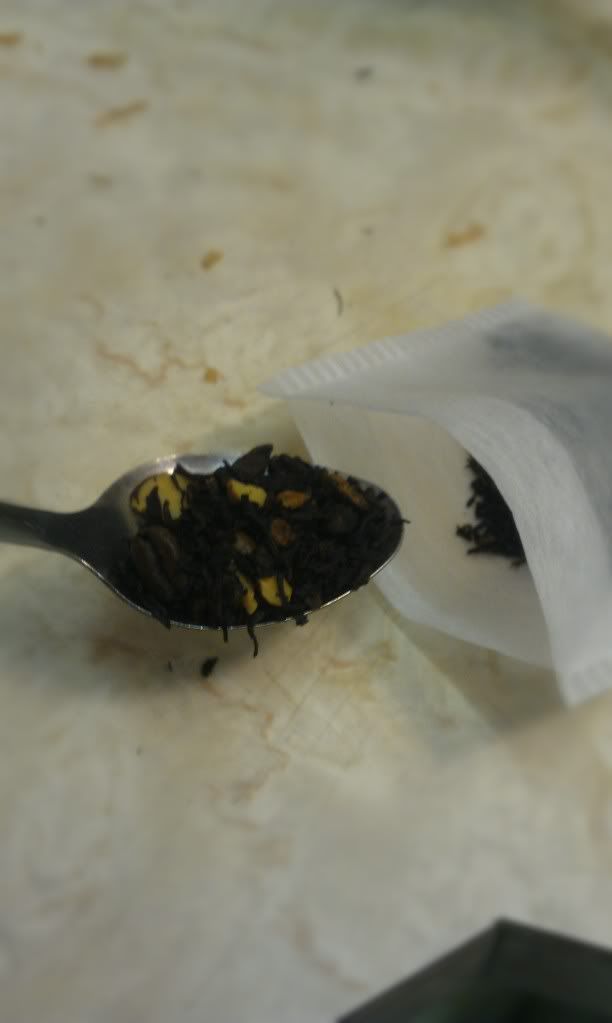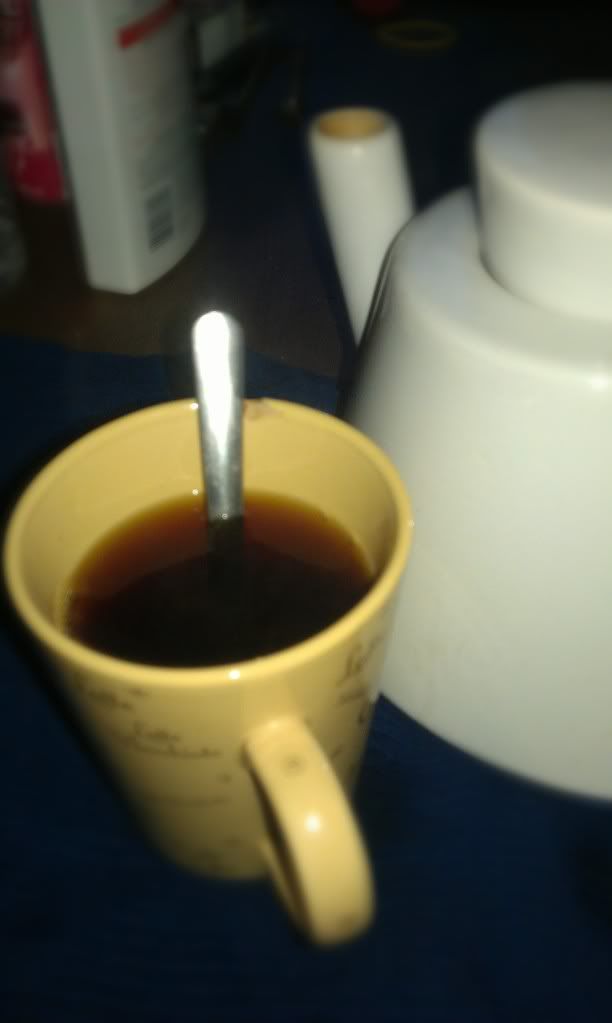 \
The blend I sampled this morning is very interesting: it's a mix of coffee and tea. Now, that might sound completely disgusting to you, but it was actually quite delicious and as you can see by that mug, strong. I had to add milk to make it palatable for myself, but I'm sure coffee drinkers would find it a good strength.
If you look at the picture of the spoon of tea, you might be able to make out the coffee beans that are roasted in with the tea. It's not an overwhelming taste of coffee but it is most definitely there.
For me, this is a great option as my stomach does not handle coffee well at all. I would recommend trying out the shop. The customer service is fantastic. Both employees working were helpful and knowledgeable about the tea business. The other flavours I bought are honey rooibos and mango tropic. I can't wait to try the mango one!
Cheers to a good cup of tea.